At Studio4, we have established strategic partnerships with leading technology & service providers such as Autodesk, Plannerly, Prism Logic, Zeltonic and Tech Magify, enabling us to offer our clients cutting-edge and highly customized solutions.

Our partnership with OEMs gives us priority access to their latest technologies, helping us guide our clients better.

At Studio4, we remain committed to staying abreast of the latest developments in BIM to deliver best-in-class solutions to our clients.


Autodesk, Inc., is a leader in 3D design, engineering and entertainment software. Customers across industries use Autodesk software to design, visualize, and simulate their ideas before ever being built or created. The ADN partnership allows Studio4 access to future technologies, which in turn helps us guide our customers better.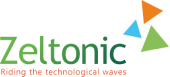 Zeltonic Solutions is an AEC software solution provider headquartered in Mumbai. Zeltonic resells leading AEC software designed to streamline construction projects that enhance efficiency and collaboration among architects, engineers, developers and contractors. Connect with Zeltonic for Autodesk, Trimble, Microsoft, Adobe, Bexel and more.

Prism Logic Intelligent Technologies is a pioneering research and technology development venture, operating at the forefront of innovation in the AECO sector. Prism Logic harnesses the potential of computational architecture and generative design as strategic tools to empower architects, developers, and planners in achieving their organizational goals with unparalleled speed, data-driven precision, and incredible efficiency.